Buy Your Next Set of Tires at McConnell Honda for a low price!
One of the easiest ways to stay safe on the road, and to make sure your car is operating at peak performance, is to maintain and, if necessary, replace your tires.

How do you know it might be time for new tires? Check to see if your tires are:
-Worn out from use/excessive mileage
-Damaged (indentations, bulges, bubbles, etc.)
-Unsuitable for upcoming weather or road conditions
Make an appointment or just stop by McConnell Honda for competitive pricing, expert care, and unmatched customer service.  We can't wait to serve you!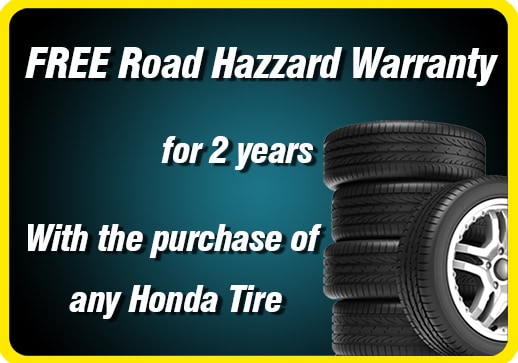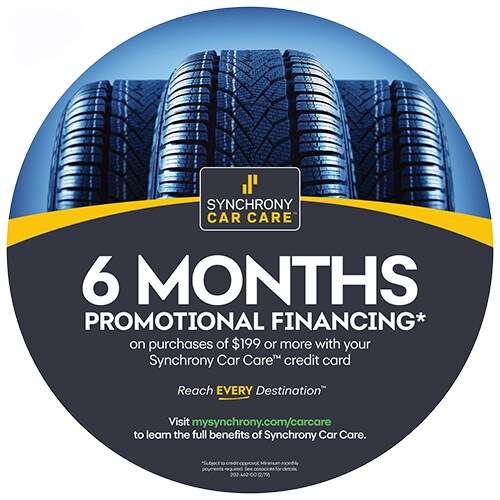 Expand your purchasing power with Synchrony. Ask about programs that offer you spending flexibility.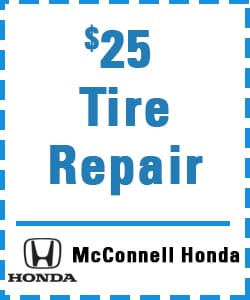 Hours:
Monday: 7:30am - 5:30pm
Tuesday: 7:30am - 5:30pm
Wednesday: 7:30am - 5:30pm
Thursday: 7:30am - 5:30pm
Friday: 7:30am - 5:30pm
Saturday: 8:00am - 1:00pm